Atami ATA Organics Bio Bloombastic, 5 L
Code:
2650
Product detailed description
Bio-Bloombastic est un stimulateur de fleurs puissant et nutritif d'Atami. Par rapport au Bloombastic classique, il est 100% biologique. Teneur en éléments nutritifs du stimulateur: NPK 0-9-12. Peut être utilisé avec des engrais de base. Atami Bio-Bloombastic ne convient pas à l'irrigation capillaire (transfert uniquement). Il renforce le système immunitaire des plantes et aide dans les situations stressantes. Atami Bio-Blombastic est hautement concentré, suffisant pour 1-2 ml de stimulateur par litre d'eau. Convient pour la culture dans le sol et les substrats de sol ainsi que pour les substrats et tapis de noix de coco
Garder hors de la portée des enfants.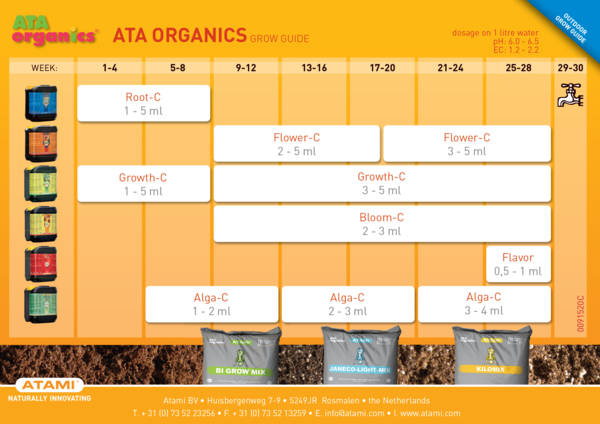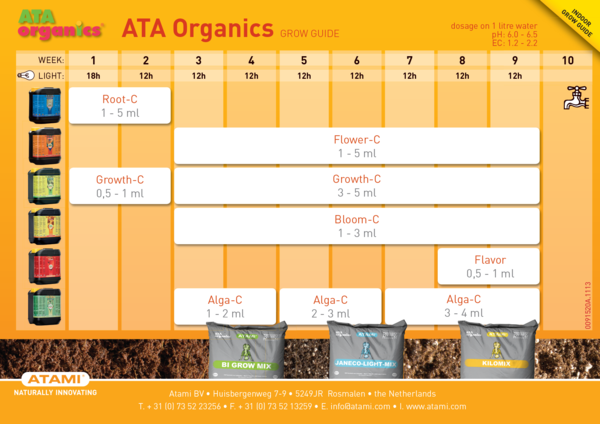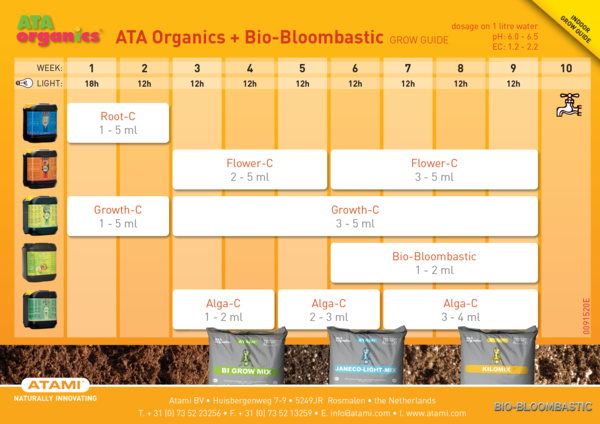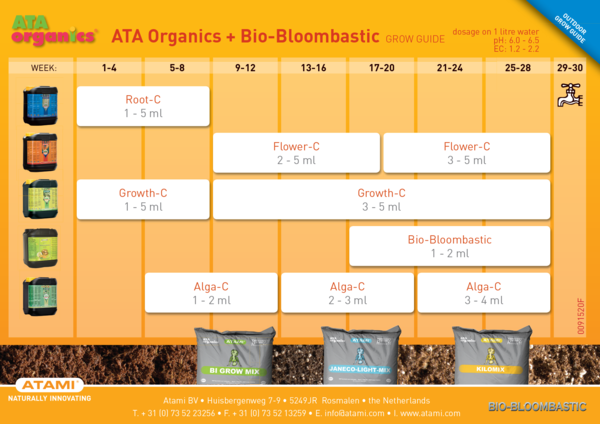 Be the first who will post an article to this item!