Atami B´cuzz Booster Hydro, 5 L
Code:
2643
Product detailed description
Cet activateur a été développé spécifiquement pour la culture en hydrolyse. Il a un effet bénéfique sur les micro-organismes et les bactéries importants qui stimulent l'activité du sol et aident à améliorer l'état des plantes. Ainsi, l'activateur apporte une stabilité supplémentaire et l'équilibre biologique du substrat, améliorant ainsi le système racinaire. En plus des bactéries aquatiques, cet activateur contient également des micro-éléments nutritifs essentiels sous forme de gelée. Les micro-éléments nutritionnels sont des composants nutritionnels dont une plante a besoin pour se développer, mais est incapable de le créer. Cet activateur garantit qu'il n'y a pas de pénurie pendant la période de croissance. L'activateur aide également à démarrer un cycle d'acide citrique afin que les nutriments importants se transforment instantanément en énergie pour les plantes. Dès le début de la saison de floraison, ajoutez à l'eau potable. Pendant la période de floraison, il peut être utilisé quotidiennement pour l'arrosage des plantes.
Garder hors de la portée des enfants.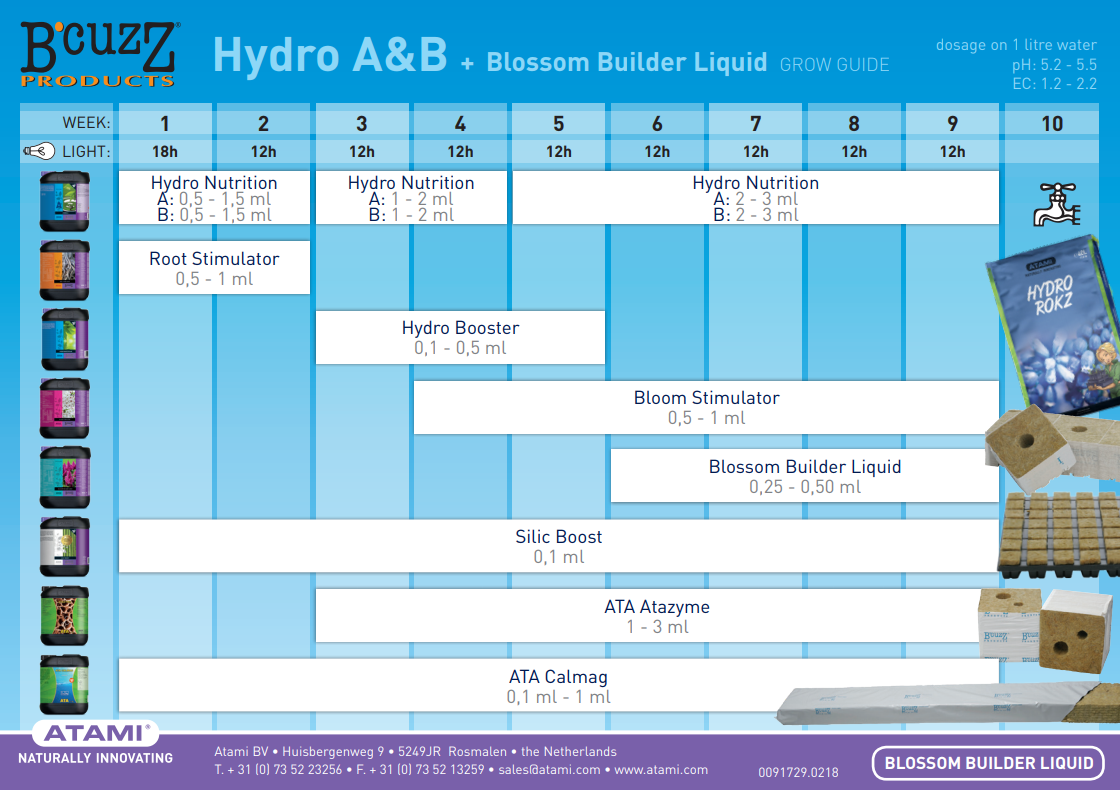 Be the first who will post an article to this item!