Canna Aqua Vega A + B, 5 L
Code:
2828
Product detailed description
Aqua Vega est une nutrition professionnelle pour les plantes à croissance rapide en phase de croissance. Il contient tous les éléments importants pour une croissance optimale. Canna Aqua Vega A + B est une forme de nutriments directement solubles, qui convient parfaitement aux systèmes hydroponiques avec circulation de solution nutritive. Outre les nutriments basiques, il contient également des stabilisants de pH, des silicates, des acides humiques et fulviques pour une absorption optimale des nutriments, des formes d'azote directement absorbables, des chélates de fer EDDHA purs et des oligo-éléments. Cette composition garantit une structure végétale forte avec des pics vitaux. La plante est donc parfaitement adaptée pour la transition vers la phase de floraison.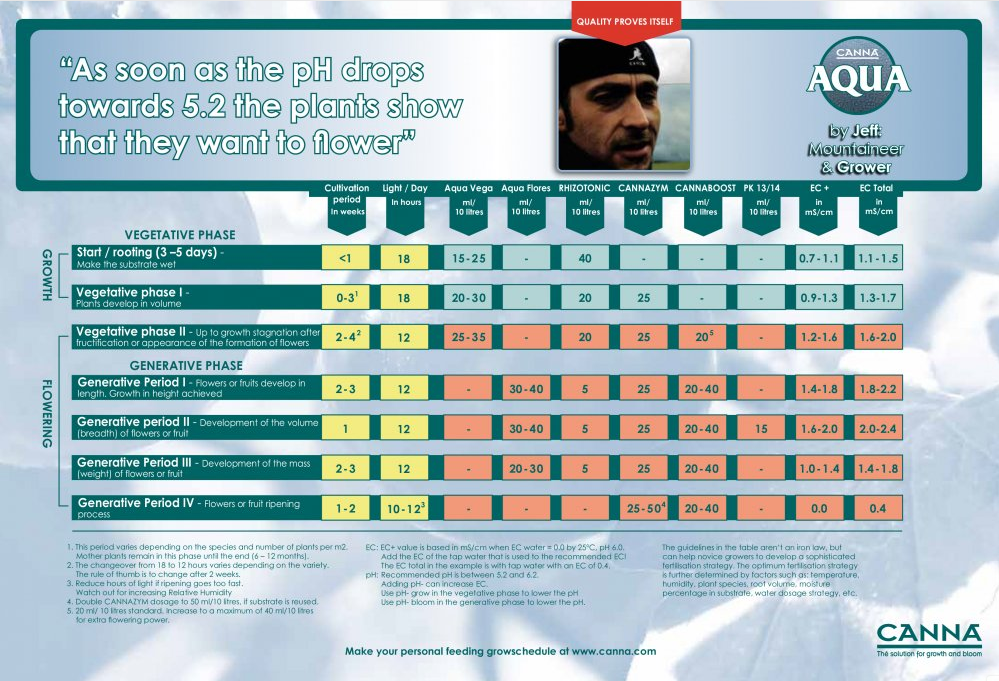 Be the first who will post an article to this item!