Canna Terra Flores, 1 L
Code:
2811
Product detailed description
La disponibilité et la composition des nutriments jouent un rôle important pendant la phase de floraison. La tendance du sol à se lier aux ions nutritifs est compensée par les méthodes de préparation utilisées pour Terra Flores qui est excellente pour stimuler la production de fruits et contient tous les nutriments dont la plante a besoin pendant la phase de floraison. Terra Flores est également riche en chélates d'oligo-éléments, ceux-ci sont contenus sous une forme qui peut être instantanément absorbée, ce qui garantit des fleurs riches.
Nutrition Canna Terra Flores est une préparation nutritionnelle professionnelle complète pour les plantes à croissance rapide pendant la phase de floraison, spécialement développée pour le rempotage et la culture du sol. Terra Flores encourage la capacité de produire des cultures et donne à chaque plante sa saveur caractéristique. Terra Flores est facile à utiliser, se dissout directement et convient parfaitement à la culture avec des systèmes d'irrigation automatiques run-to-waste. Pour la culture en intérieur et en extérieur.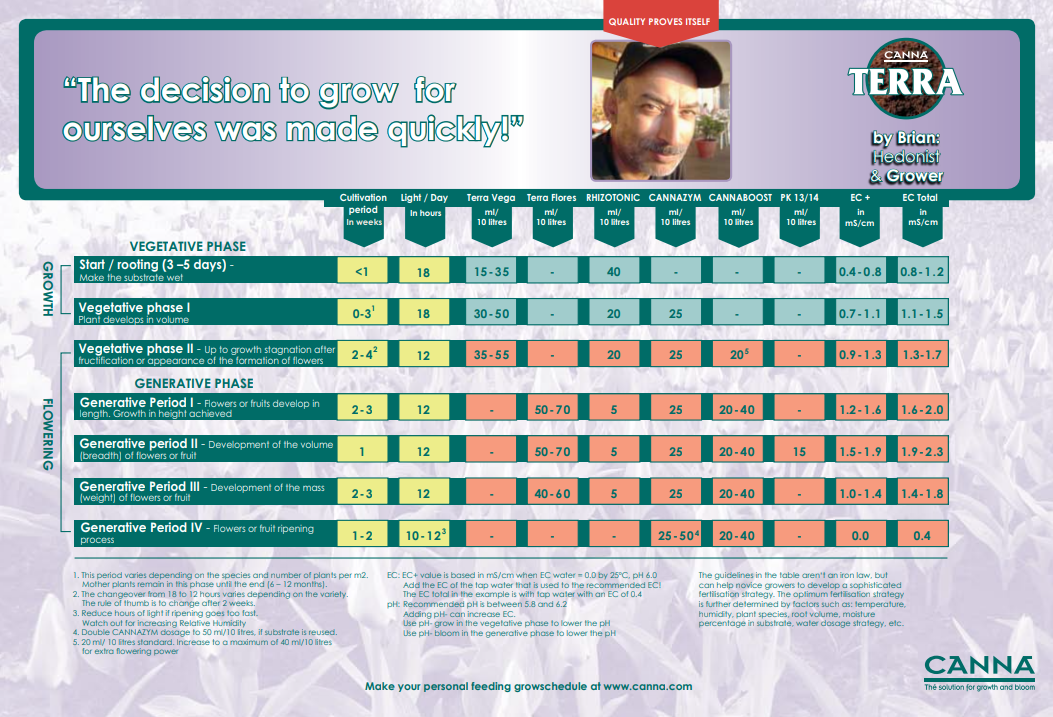 Be the first who will post an article to this item!