Canna Terra Vega, 1 L
Code:
2810
Product detailed description
Terra Vega est une préparation nutritionnelle professionnelle complète pour les plantes à croissance rapide pendant la phase de croissance, spécialement développée pour le rempotage et la culture du sol. Terra Vega fournit des plantes puissantes avec des pousses de longue durée. Terra Vega est facile à utiliser, se dissout directement et convient parfaitement à la culture avec un système d'irrigation automatique run-to-waste. Pour la culture en intérieur et en extérieur.
Les pousses latérales vitales et le développement des racines luxuriantes caractérisent une croissance saine et forte et fournissent la base pour de grandes récoltes. Canna Terra Vega a été développé pour répondre aux exigences de la plante pendant la phase de croissance. L'absorption totale d'eau et le dosage dès le début de la culture sont également garantis car Terra Vega est riche en composés azotés qui peuvent être directement absorbés, chélates de fer EDDHA de haute valeur et oligo-éléments. Il convient à une utilisation avec différents types de sols tels que les sols ou les sols qui n'ont pas assez de nutriments ou qui ont déjà été utilisés.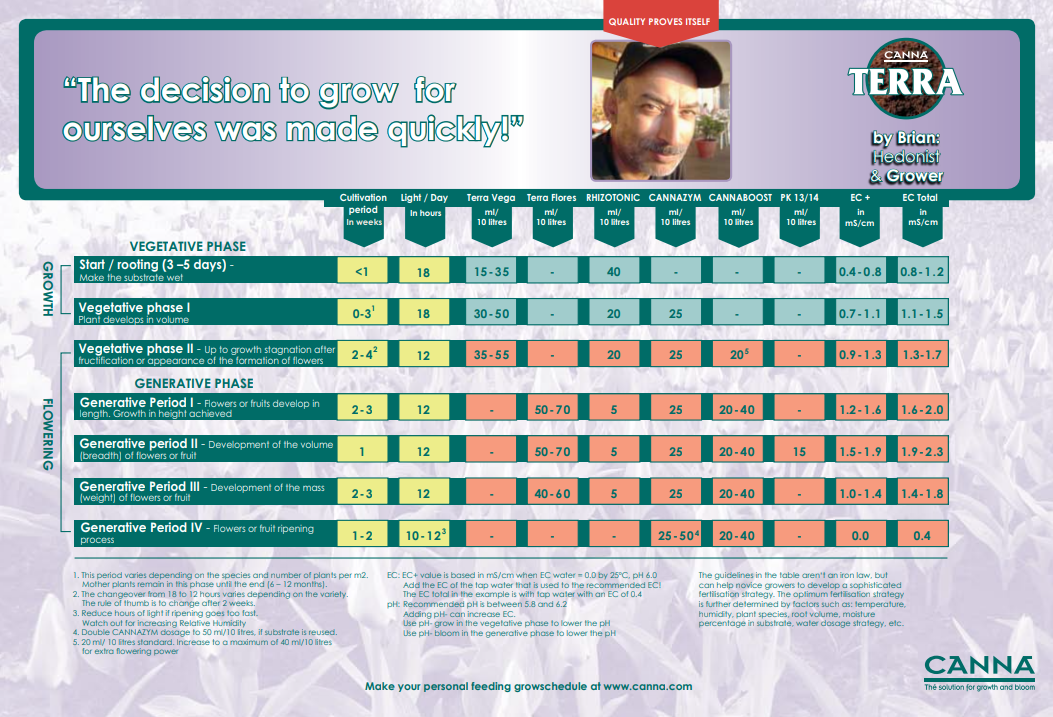 Be the first who will post an article to this item!